Thursday, May 25, 2023 / by Kenneth Brands
Feeling the pinch of inflation? You're not alone. From groceries to gas, prices are on the rise, and if you're a renter, you're likely feeling the sting as your monthly payments continue to climb. Amid escalating costs and potential recession fears, you might be questioning whether buying a home in the current economic climate is a wise move. The answer, quite simply, is yes. Here's why. Owning a home can act as a buffer against the escalating costs brought on by inflation. As Freddie Mac points out, "Buying a home today not only starts you on the path to building equity, but securing a fixed-rate mortgage can also lock in your monthly housing costs long-term, even as other living expenses continue to increase – a trend we've been seeing over the past few years."


Unlike rental costs, which typically increase over time, a fixed-rate mortgage payment remains constant throughout the mortgage term (usually 15 to 30 years). In an environment where prices are generally rising, maintaining a stable housing payment becomes crucial. The alternative to homeownership is renting, and rental costs tend to track inflation. This means as inflation rises, so too does your monthly rent (see graph below):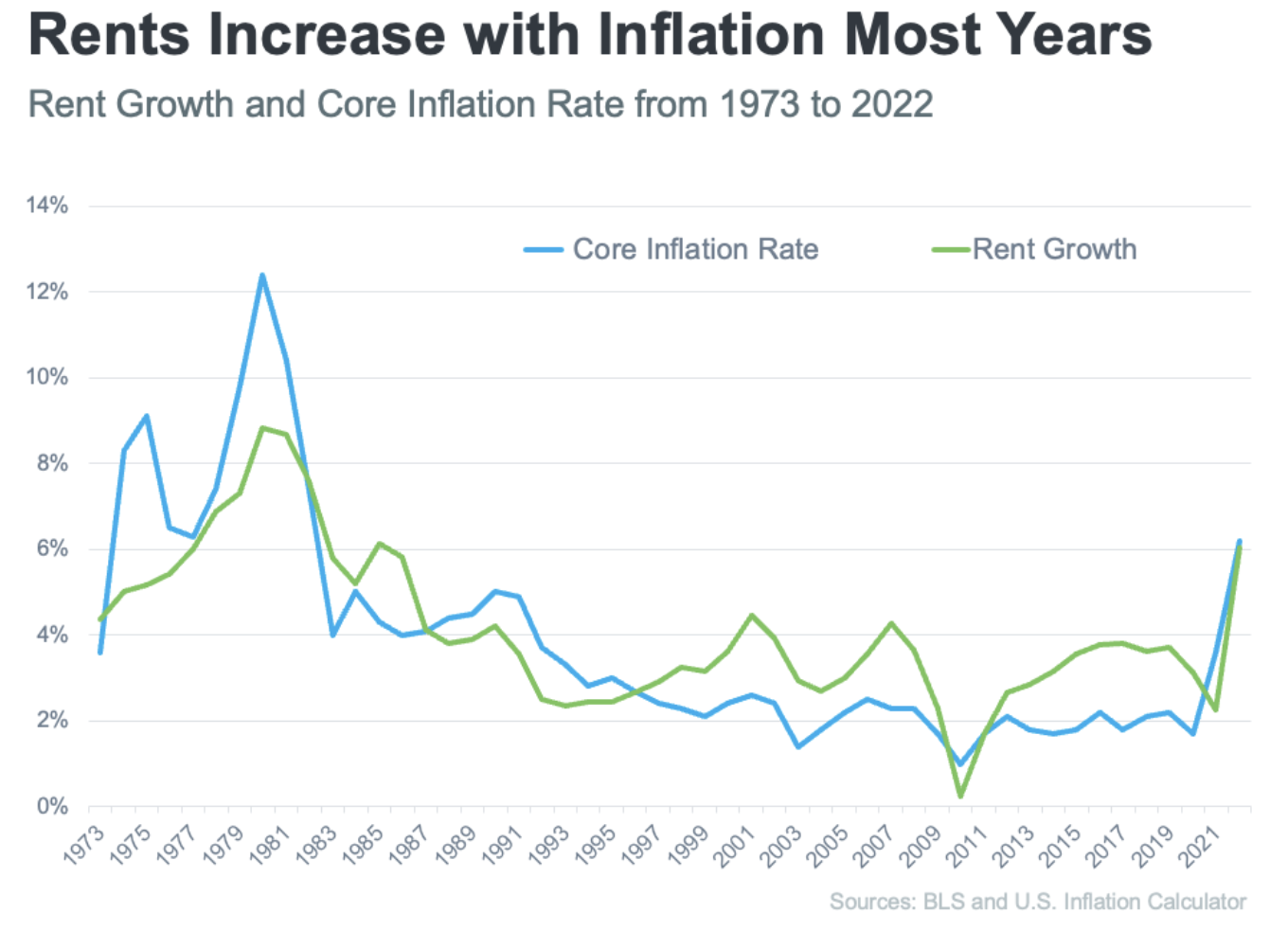 A fixed-rate mortgage offers a shield against future rent increases. With inflation remaining high, your landlord may decide to raise your rent when your lease is up for renewal to counteract the effects of inflation. This could explain why, as per a recent survey, 73% of property managers intend to increase rents in the next two years.
The ability to keep your largest monthly expense stable during times of economic uncertainty is a significant advantage of homeownership. If you continue to rent, you won't have the same level of protection against rising costs. A stable housing payment is particularly valuable during periods of high inflation.
Interested in staying up-to-date on the residential real estate market? Get personalized monthly market updates by creating a free account today at
BiggsRealty.com
---